Class Information
Class Level: All levels
Age Requirements: 21 and older
Average Class Size: 36
What you'll learn in this intro wine class:
This season, don't get stressed about choosing wines for the holidays. Join us for this informative class tasting to learn how to pick the right wine for the occasion, and feel confident about your winter wine selection for everything from entertaining at home to office party gifting.

Find the perfect wines to have on hand all season, including celebratory sparklers, seasonal food friendly whites, everyday reds and even something for a sweet after-dinner treat. We'll taste through some of Astor's best wines for winter, and learn along the way how to pair wines with holiday cuisine and events, how to choose wines that will please every palate, and some helpful basics for tasting wine.

Refund & Cancellation Policy
Purchases can be exchanged for full credit up to 72 hours prior to a class or event. Under no circumstances will a credit be issued fewer than 72 hours prior to an event. There are no exceptions. However, you are free to transfer your space in the class or event to a friend, family member or colleague. Simply let him or her know to use your name at the door and provide him or her with your email confirmation as proof of your transfer.
Teacher: Tess Rose Lampert
See Classes Taught by This Teacher »
Tess, now Brooklyn-based, has been a lifelong world traveler and lover of food and drink. She holds the advanced certification from the Wine and Spirit Education Trust, as well as an MA from University of East Anglia, UK in Philosophy of Food and Drink. With a taste for the esoteric, she works closely with fortified wines, dessert wines and wines from Eastern and Central Europe. You can find her indulging her passion for aesthetics and education while teaching, eating and drinking in New York City and beyond.
Price Guarantee
We promise that our prices are the same (or less) than prices on the school's website
Comprehensive
We centralize over 40,000 classes from vetted, high quality class providers
Verified Student Reviews
CourseHorse is the only place where you can read class reviews from verified students
Incredible Service
We're dedicated to supporting your learning goals every step of the way
Fast & Secure Checkout
Single-page checkout and powerful encryption make CourseHorse the place to book
We give you back 5% of every class purchase, to encourage you to keep on learning!
Start Dates (0)
Can't make these dates? Save to Wish List this class to find out first about new class dates.
Map
Questions about this class?
Get help now from a knowledgeable expert!
School: Astor Center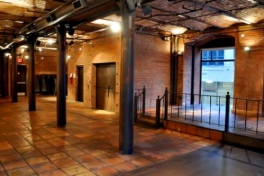 We always embraced our Village heritage of unconventional thinking and independent behavior. We have always honed our selections to what was best, rather than what was most popular; we never used other people's wine ratings, but rather have always relied on our fearless wine buyers, who taste thousands...
Read more about Astor Center »
| | |
| --- | --- |
| CourseHorse Approved School | This school has been carefully vetted by CourseHorse and is a verified NYC educator. |
Reviews of Classes at
Astor Center
(
5
Reviews)
Taking this class for work? Get exclusive perks & discounts for free.